Generation Dead by Daniel Waters
My rating: 3 of 5 stars

This review can also be found at The Title Page

My rating: 2.5 Stars

I really wanted to like this book, because I loved Break My Heart 1,000 Times and because so many people seemed to love it too. I just couldn't get into this book.

I was worried that it would be Twilight-esque, but it wasn't. It wasn't a horrible book, I just really didn't enjoy it.

I tried, I really did, but by 3/4 the way through I couldn't do it, I couldn't force myself to love something that was so undeserving.




Lets start of with the warped romance in this book. I get it, you want the weird goth girl (let me just pause for a second… goth… smh) is in love with a dead guy.





Okay, dead guy, zombie, whatever. Let's just think about this… I know these are teenagers and they're in high school, and they're so innocent and pure and yada yada yada. And what typically happens the first time little teeny boppers get sexual?




But this kid is dead. DEAD. Would things even function down there?

Nope, let's not think about it.




Can I just start off mentioning that Phoebe (the main character; don't think I ever mentioned that) goes from knowing who this kid was and being in the same english class, to full blown, head over heels, love at first sight bullshit. Where did this come from? Did her feelings wait until the book began to show up? I don't… I just don't.


OK, for serious though, this book dragged on. Nothing really happened until the very end. Even the beginning was slow as shit, so I should have known before I started.

I don't HATE this book. I just hated it… for me, you know? Daniel Waters, I loved your new novel, you should have waited until you were good to debut.

Cause…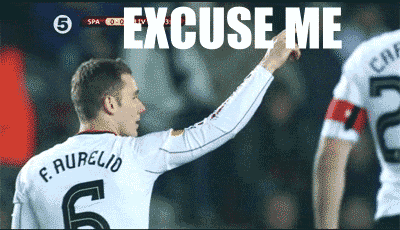 View all my reviews